Terra Bacchus

VINS & ÉPICERIE FINE
Paris, 14e

Terra Bacchus est un projet d'épicerie fine et de vins biologiques sur Paris. Il s'agit de la première boutique de la marque. Le lieu a été pensé dans sa globalité, de l'architecture intérieure à l'identité visuelle du magasin avec la création du logo déclinable sur divers supports de communication et l'habillage de la devanture.



Du côté architecture, le chêne massif domine l'intérieur. Le plafond est tapissé de vignes, comme référence à Bacchus ainsi qu'à la diversité de vins Bio présentés. La Terra cotta s'étend au sol avec une application type veneto. Les teintes chaudes et les matériaux bruts révèlent les valeurs biologiques de l'enseigne. Le meuble marché occupe volontairement une place importante dans l'espace, afin de mettre en avant les produits de la terre.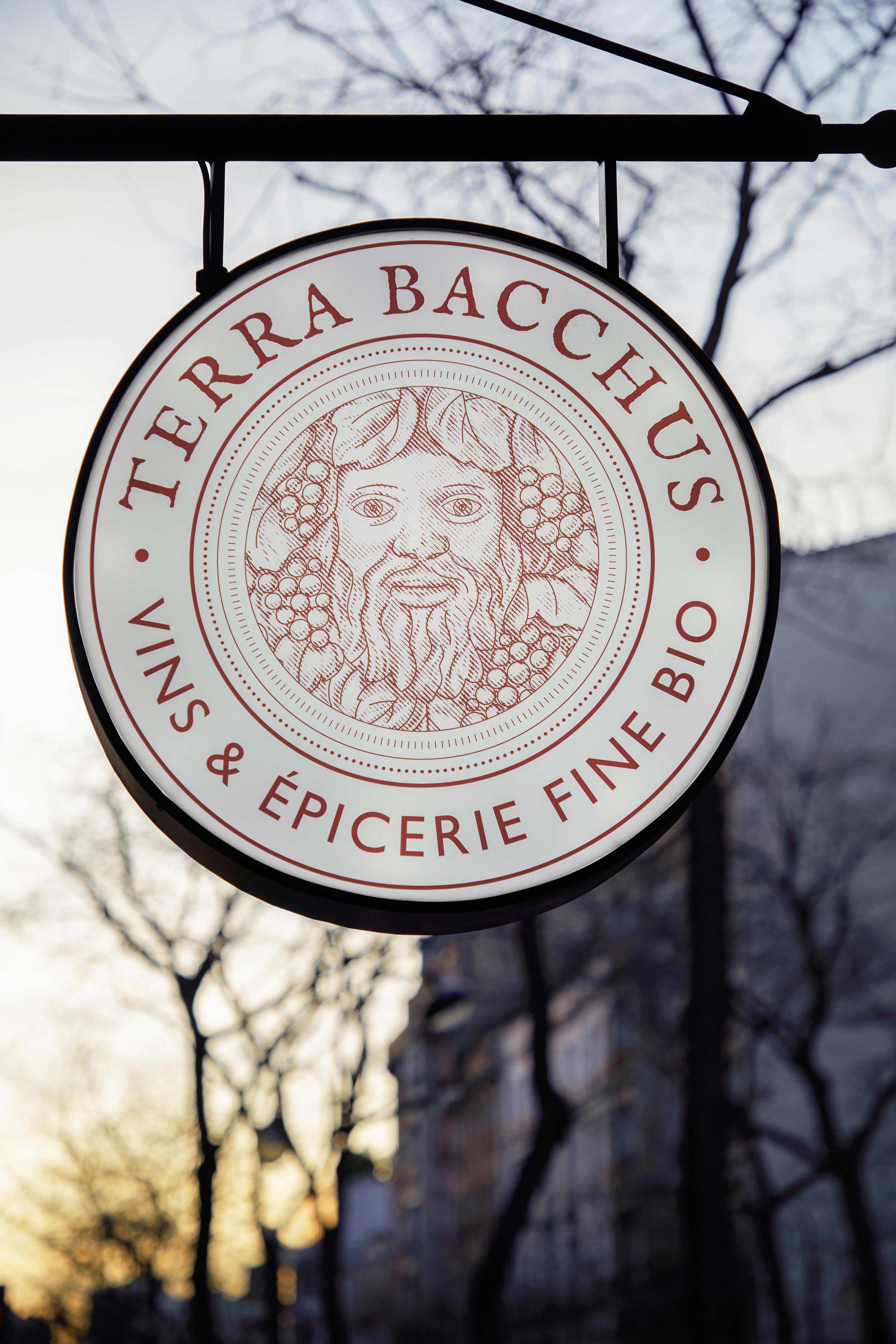 Terra Bacchus is a delicatessen and organic wine retailer in Paris. This is the brand's very first store. For this project, the interior architecture, visual identity and logo were conceived in it's entirity.

On the architectural side, solid oak is heavily featured in the interior. The ceiling is covered with hanging vines, inspired by Bacchus and the diverse range of organic wines that are offered. Terra cotta tiles the floor in a Veneto pattern. Warm colors and raw materials communicate the brand's biological values. The produce stand occupies a central position in the space, highlighting products of the earth.