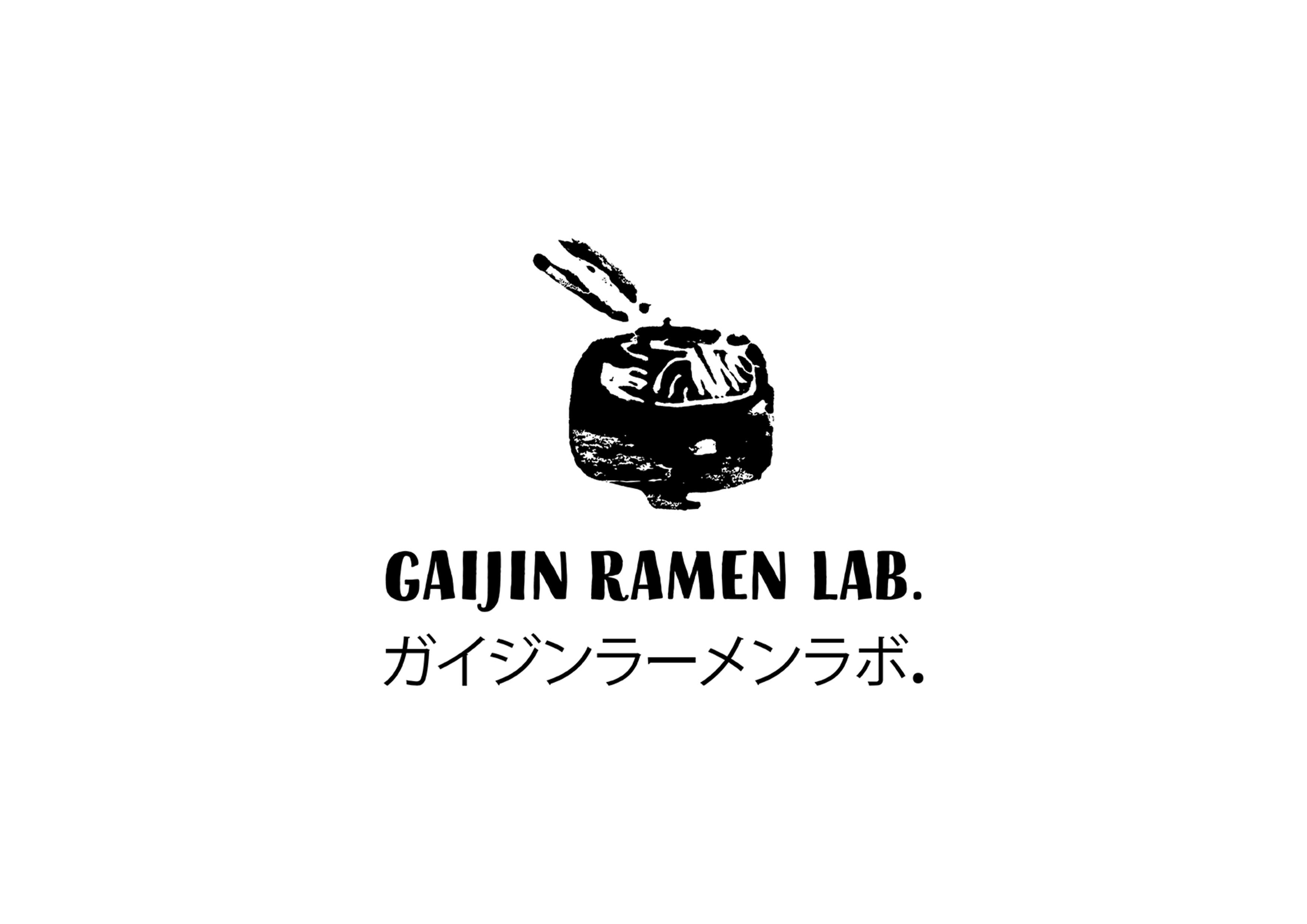 Gaijin Ramen Lab


RAMENS EN KIT
Paris, 4e

Refonte du logo Gaijin Ramen Lab, création des cartes de visite, des notices et des étiquettes des packagings pour leurs trois kits de ramen.

Gaijin Ramen Lab propose trois recettes de kit à composer soit-même : Tori - Ramen Poulet & Ail Noir / Rikukai - Ramen Terre & me / Kinoko - Ramen Végétarien. Trois recettes pour trois expériences authentiquement japonaises. Du sous-vide pour conserver toute la fraîcheur avec des produits biologiques, fermiers et locaux.

« Gaijin » signifie « étranger » en japonais. Ces deux amoureux du Japon, « étranger » à Tokyo et « Gaijin » à Paris ont voulu créer leurs propres recettes de ramen artisanales et faire partager leur passion autour d'eux.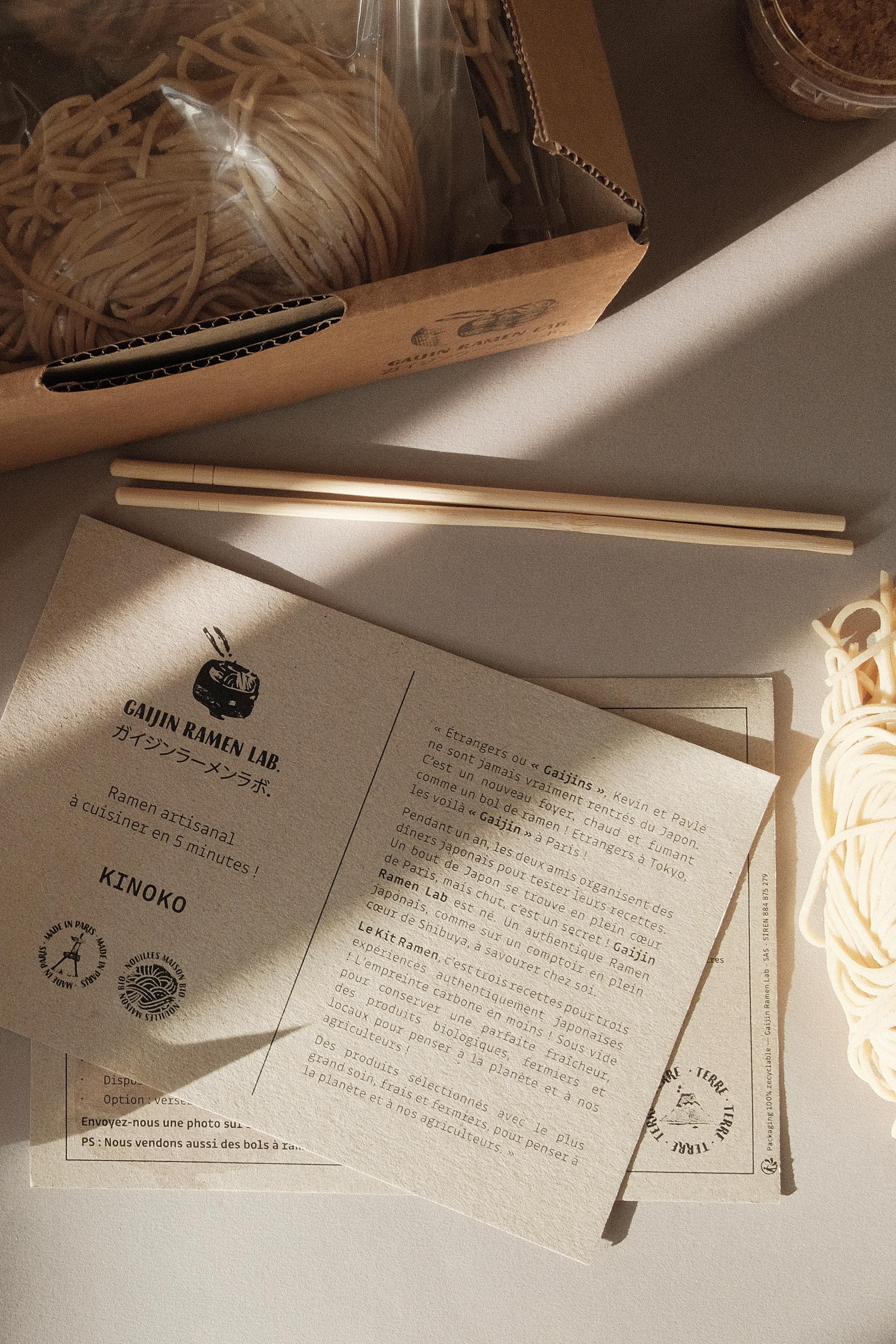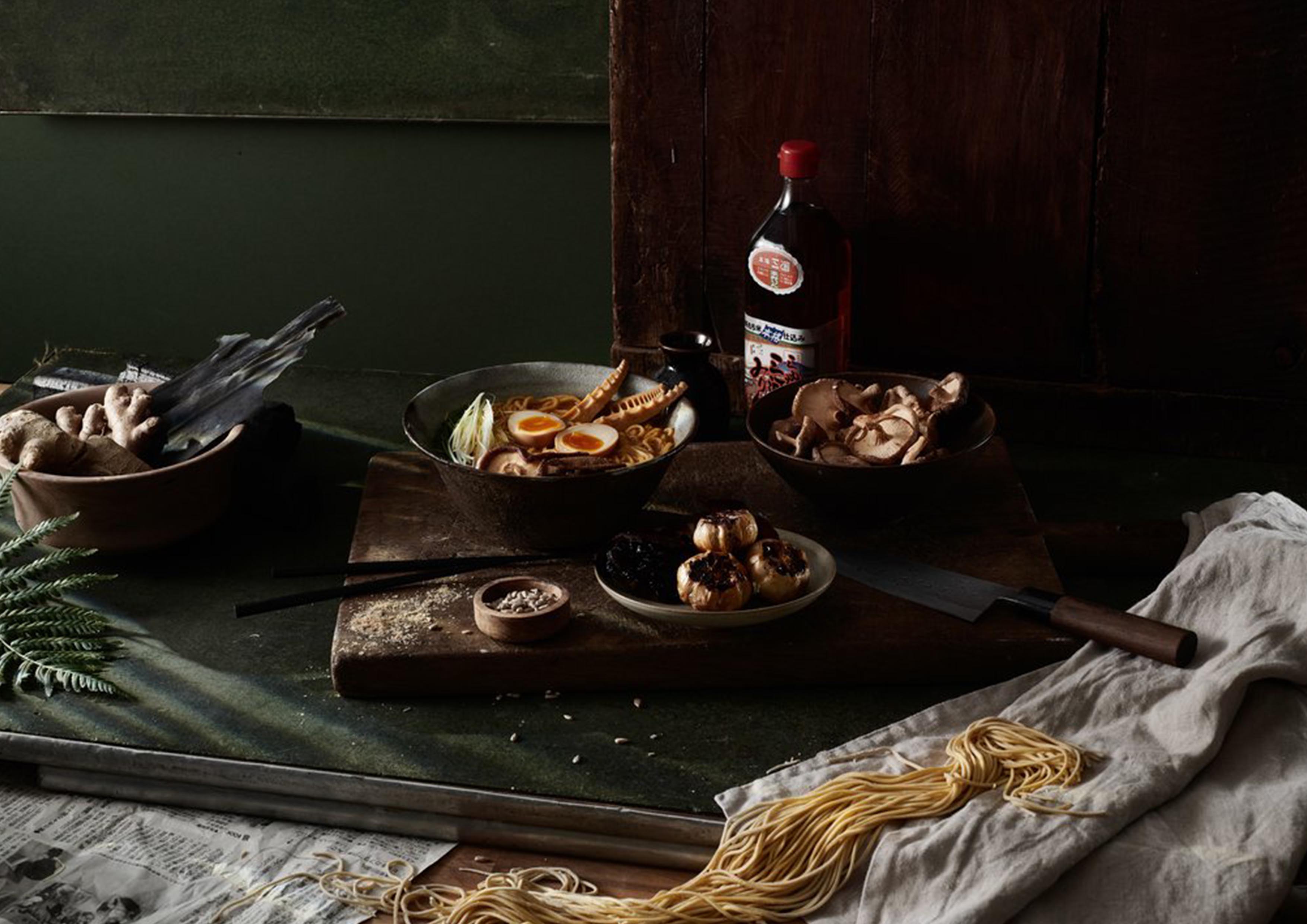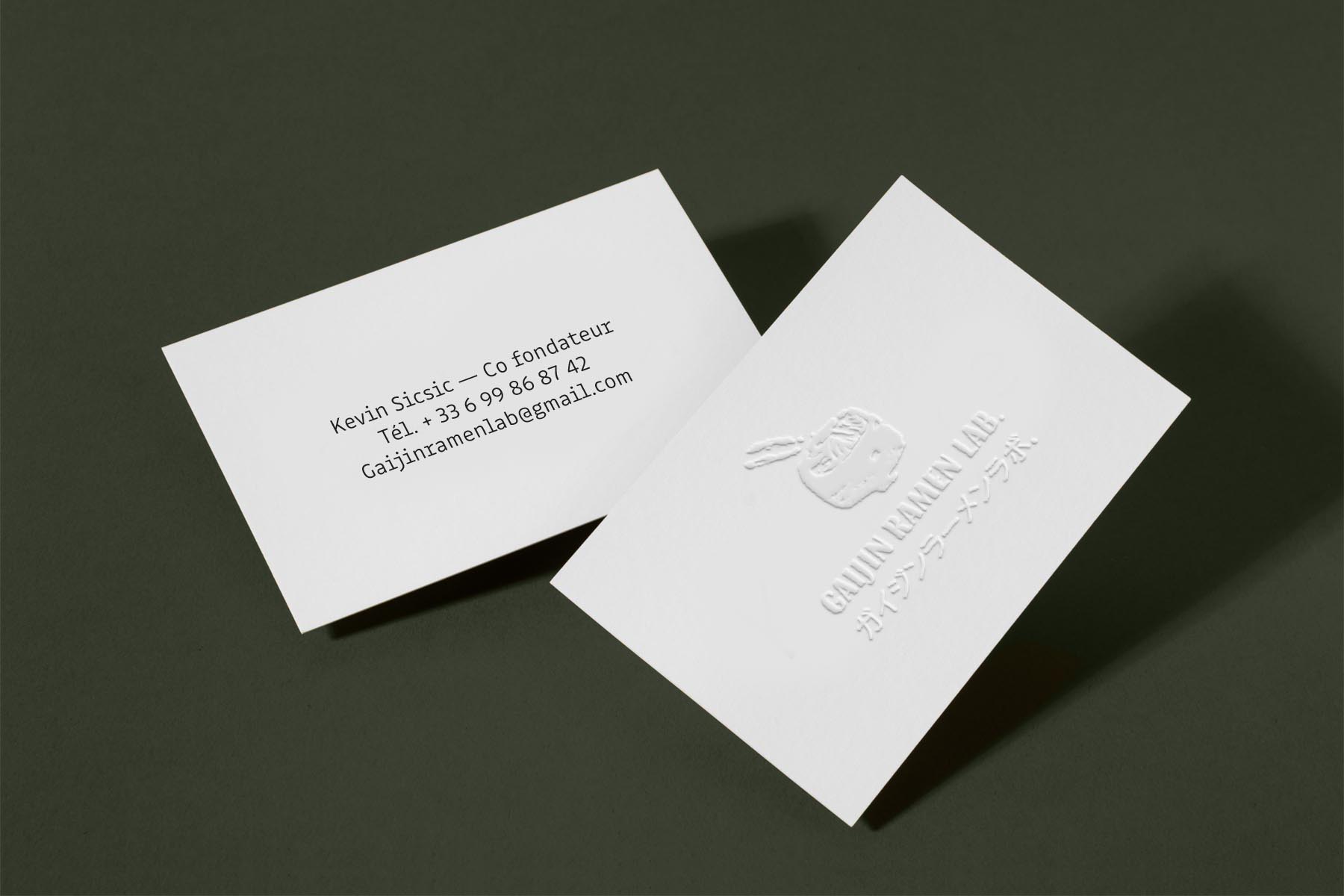 Redesign of the Gaijin Ramen Lab logo, creation of stationery, instructions and packaging labels for their three ramen kits.

Gaijin Ramen Lab offers three kit recipes to compose yourself: Tori - Chicken & Black Garlic Ramen / Rikukai - Earth & Me Ramen / Kinoko - Vegetarian Ramen. Three recipes for three authentic Japanese experiences. Vacuum to keep all the freshness with organic, farm and local products.

"Gaijin" means "foreigner" in Japanese. These two lovers of Japan, "foreigner" in Tokyo and "Gaijin" in Paris wanted to create their own artisanal ramen recipes and share their passion with them.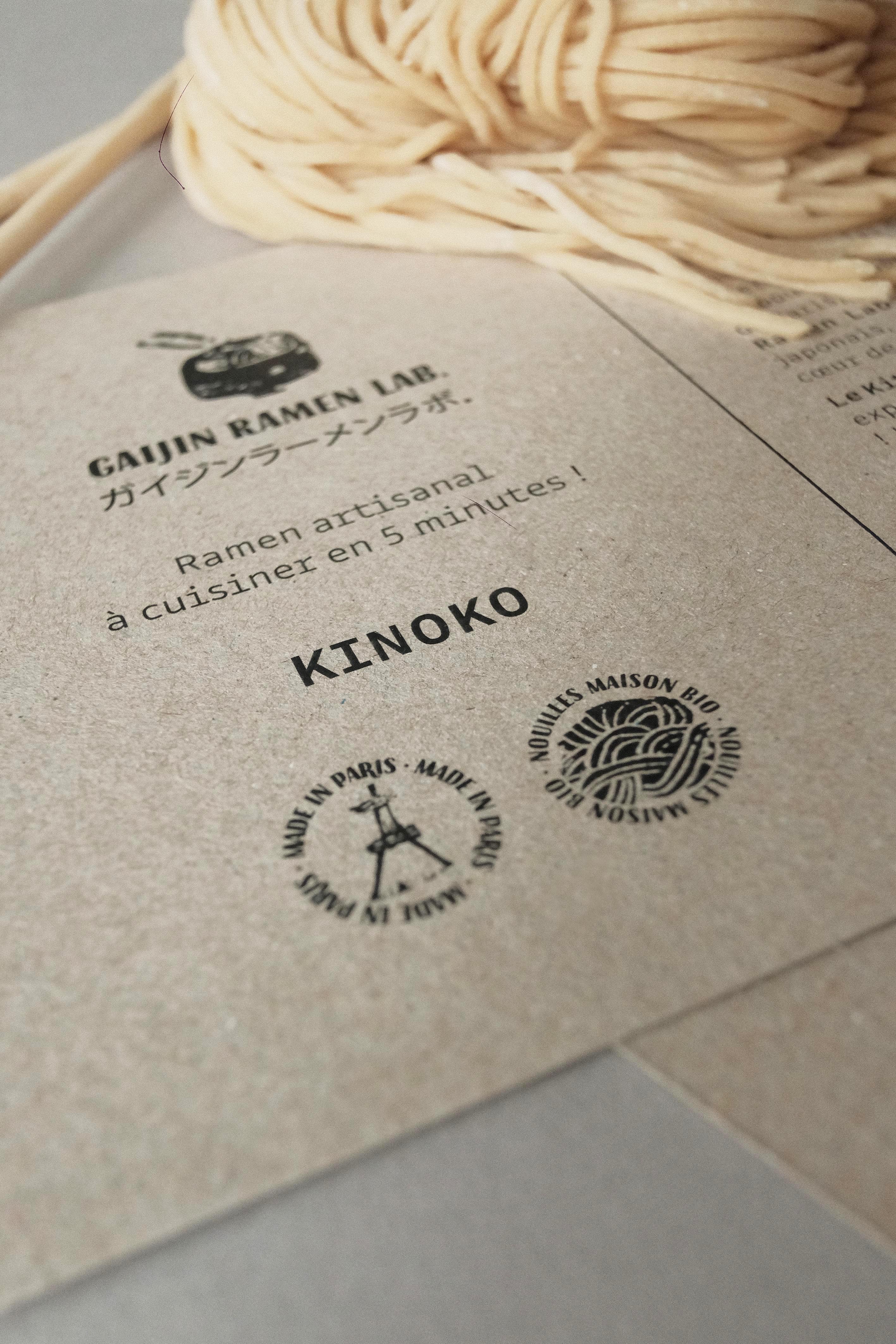 Photos ©Gaiijin Ramen Lab, ©JeanneLise