Cafés Richard

COFFEESHOP
Rennes

Création de l'identité et des supports de communication du coffeeshop de Cafés Richard dans la gare de Rennes (Signalétique, vitrophanie, enseigne, néon, panneaux…). Issu de la Maison Richard fondée en 1892, le savoir-faire de Cafés Richard est unique.

Le lieu offre un accueil urbain dynamique sur une façade parisienne, avec sa terrasse arborée aux banquettes tissées, préservée de l'effervescence mais néanmoins tournée vers la vie de la gare. Les codes du bistrot, chers à la maison, sont réinterprétés avec un comptoir mêlant vente à emporter et bar traditionnel.

Une offre gourmande à la Française. Cafés Richard accueille les voyageurs pour un petit-déjeuner, un déjeuner, un goûter ou toute autre pause jusqu'en début de soirée. La carte est simple mais variée, comportant des spécialités françaises à redécouvrir.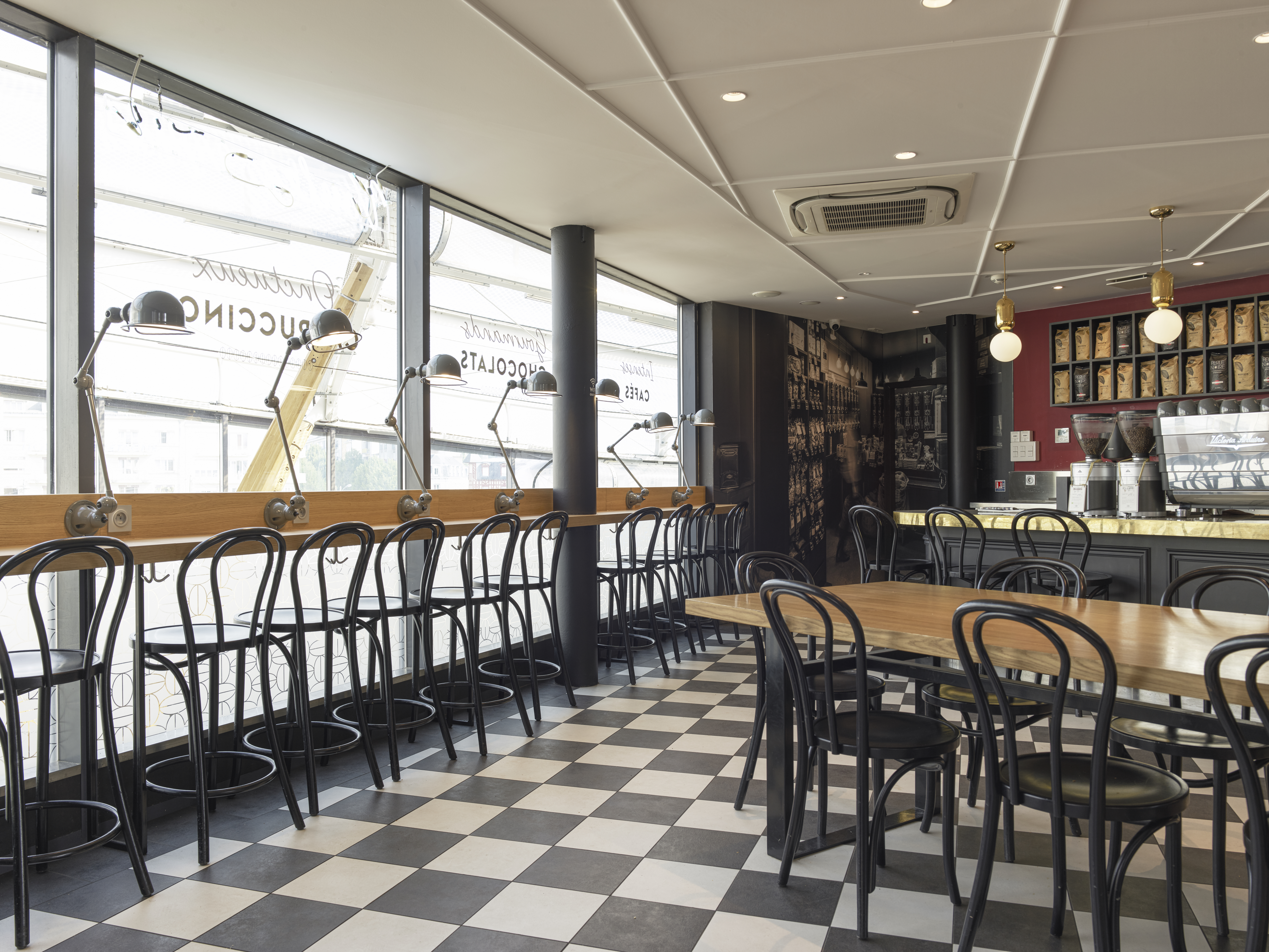 Creation of the identity and communication media for the Cafés Richard coffeeshop in the Rennes train station (signage, window stickers, signs, neon signs, signs, etc.). Coming from Maison Richard founded in 1892, Cafés Richard's expertise is unique.

The place offers a dynamic urban welcome on a Parisian facade, with its tree-lined terrace with woven benches, preserved from the excitement but nevertheless turned towards the life of the station. The codes of the bistro, dear to the house, are reinterpreted with a counter mixing take-away and traditional bar.

A gourmet French-style offer. Cafés Richard welcomes travelers for breakfast, lunch, afternoon tea or any other break until the early evening. The menu is simple but varied, including French specialties to rediscover.