Delikatessen


ÉPICERIE FINE & DELI
Paris

Développements graphiques des Delikatessens Kaviari Paris, création de l'identité visuelle, des supports prints et packagings, direction artistique de l'habillage de la devanture, création des néons. Concept global de la marque en collaboration avec les architectes d'intérieur.

La maison Kaviari Delikatessen a ouvert 6 boutiques dans Paris, à la fois traiteur, coffee-shop et restaurant. On les retrouve aussi bien au cœur du marais que dans les 7e, 9e, 15e, 16e & 17e arrondissements de Paris.

À l'origine, le delicatessen désigne des produits d'épicerie fine. Le terme vient du mot allemand delikatessen composé de delikat signifiant « délicat » et essen « manger ». Aujourd'hui encore, en Allemagne, en Suisse et en Autriche, il évoque des magasins proposant des produits d'épicerie raffinés. Aux Etats-Unis et au Canada, le delicatessen (qui a perdu son « k » au passage) est une épicerie qui fait aussi restauration rapide.

On y déguste des sandwichs, salades, soupes, préparés à la commande, à consommer sur place ou à emporter. Kaviari s'inspire du delikatessen originel et du deli américain pour créer un lieu convivial qui réunit à la fois des produits d'épicerie de la mer et d'épicerie fine, et un restaurant-comptoir où sont préparés chaque jour des plats faits maison, sains et… délicats.



Delikatessen St Paul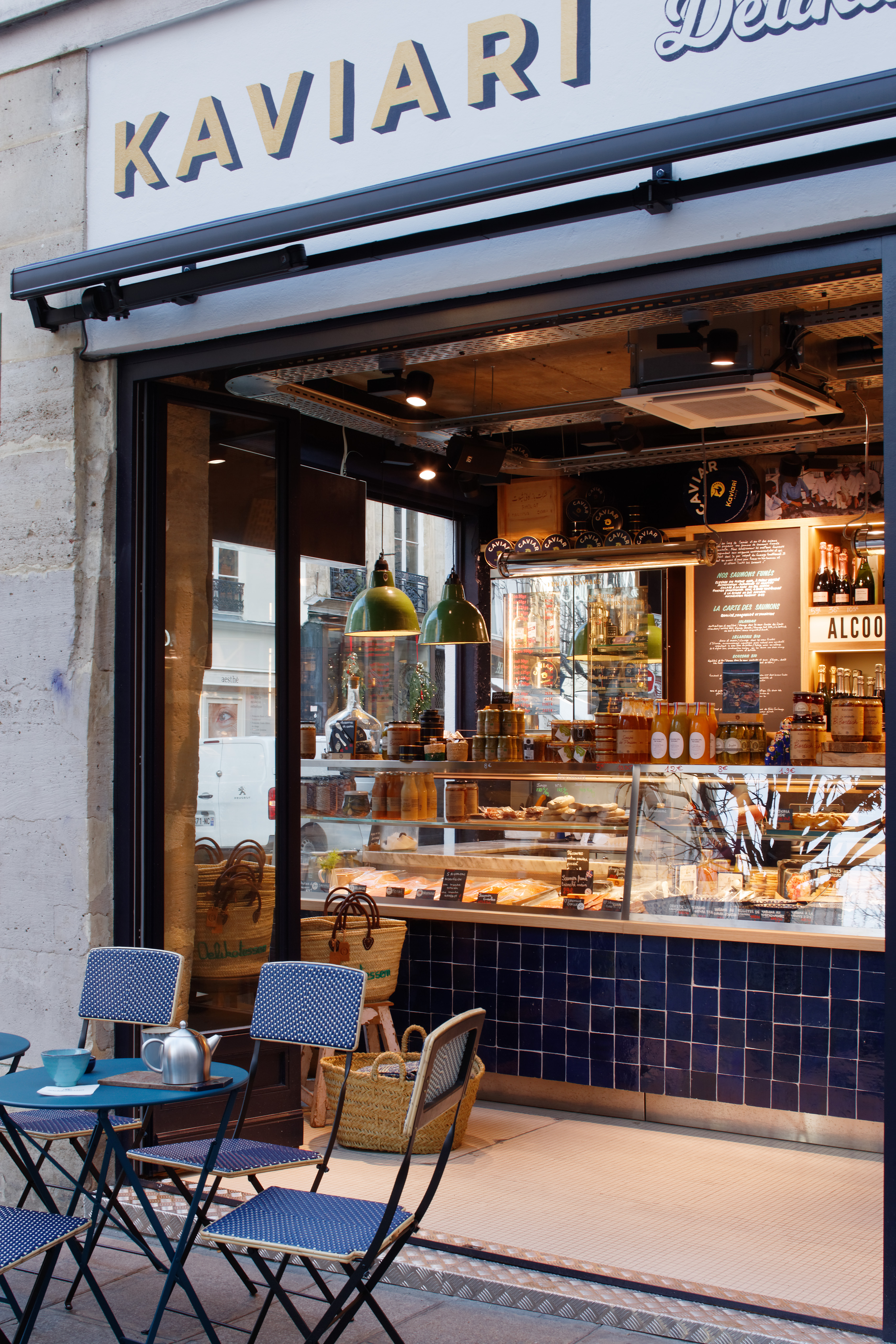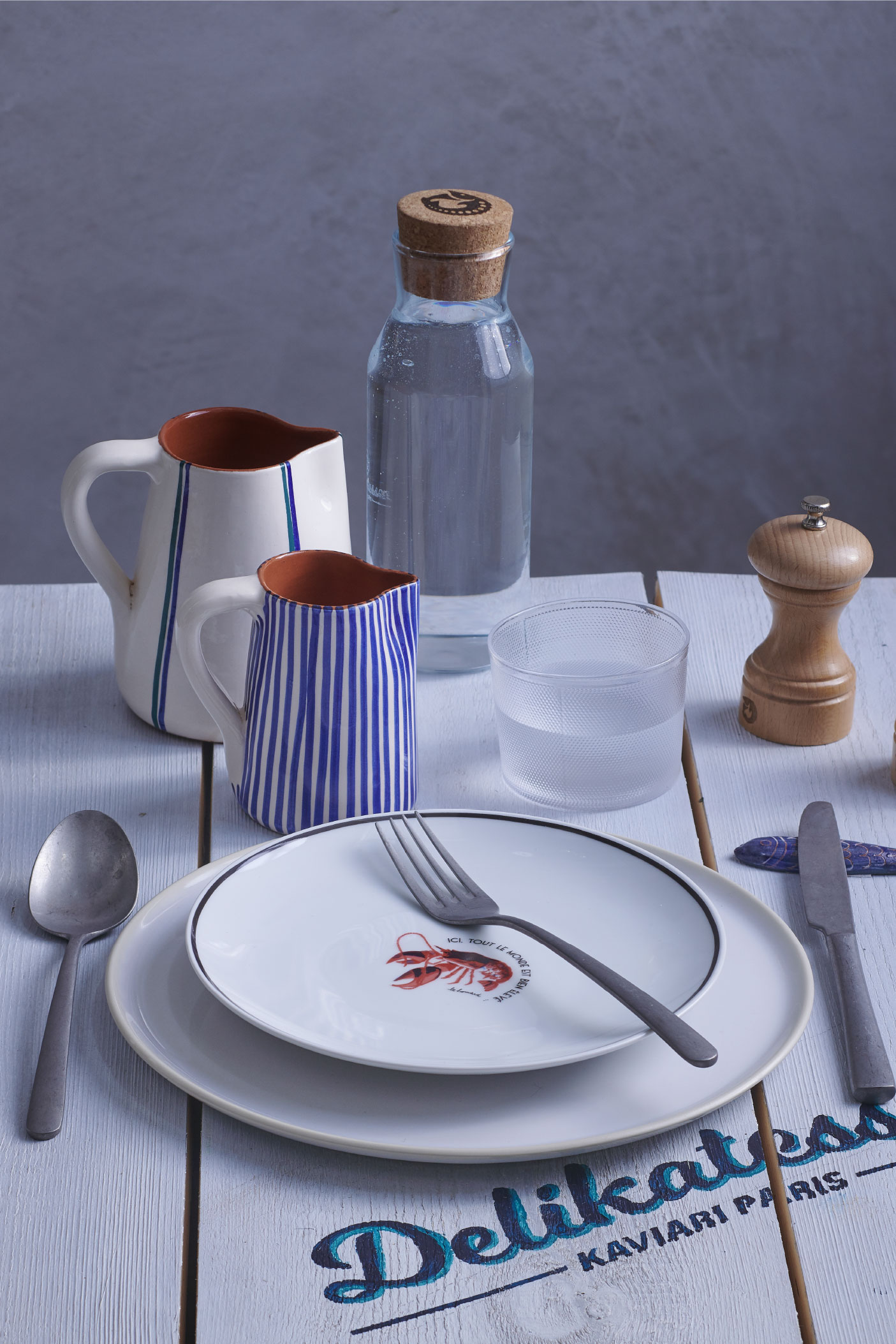 Graphic development of Delikatessens Kaviari Paris, creation of visual identity, print media and packaging, artistic direction of the dressing of the storefront. Global concept of the brand in collaboration with the interior designers.

The Kaviari Delikatessen house has opened 6 shops in Paris, both caterer, coffee-shop and restaurant. They can be found both in the heart of the marshes and in the 7th, 9th, 15th, 16th & 17th arrondissements of Paris.

Originally, the delicatessen refers to delicatessen products. The term comes from the German word delikatessen composed of delikat meaning "delicate" and essen "to eat". Even today, in Germany, Switzerland and Austria, he talks about stores offering refined grocery products. In the United States and Canada, the delicatessen (which has lost its "k" in the process) is a grocery store that also offers fast food.

You can enjoy sandwiches, salads, soups, prepared to order, to eat on the spot or to take away. Kaviari is inspired by the original delikatessen and the American deli to create a friendly place that combines both seafood and delicatessen products, and a counter restaurant where homemade dishes are prepared every day, healthy and… delicate.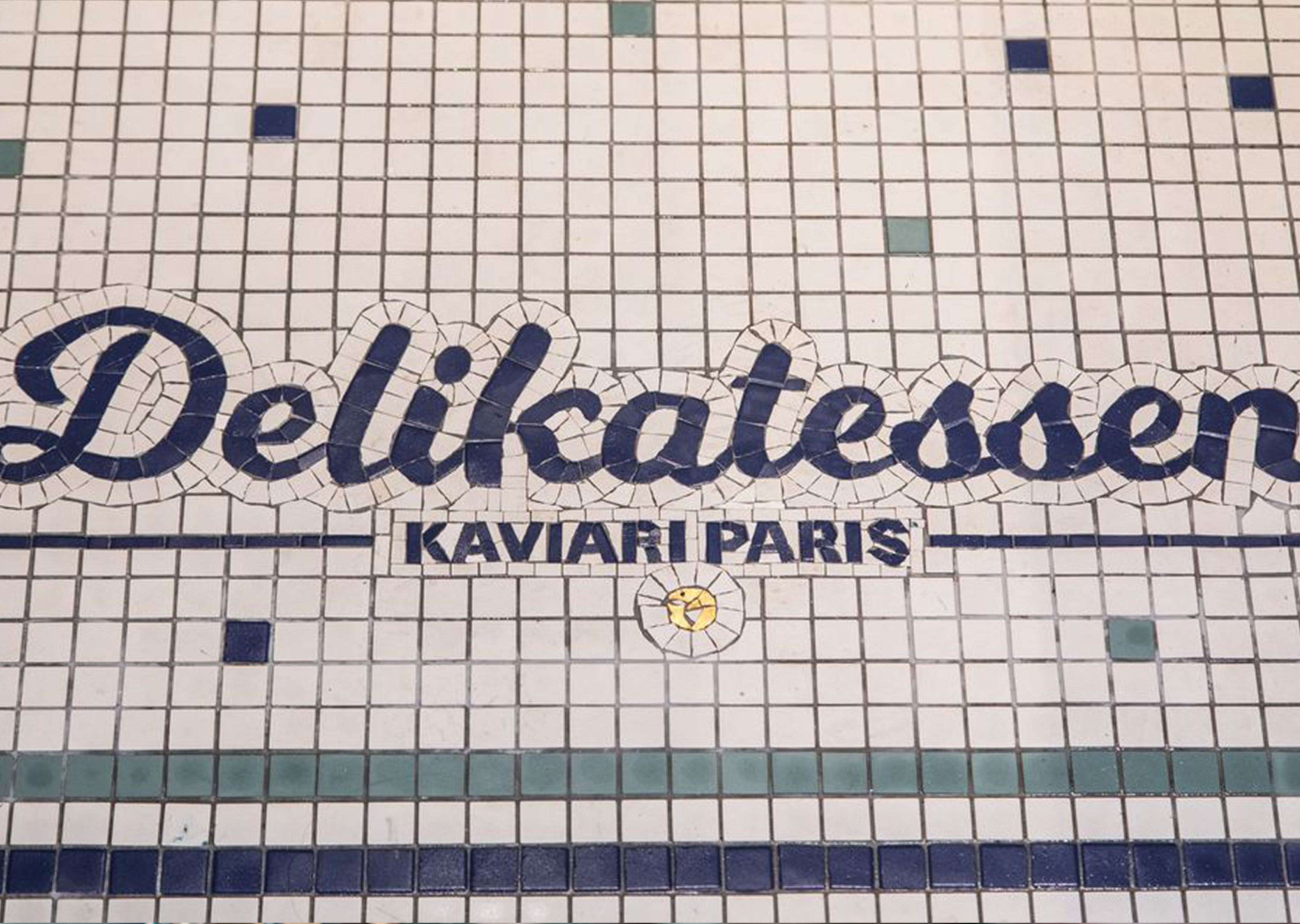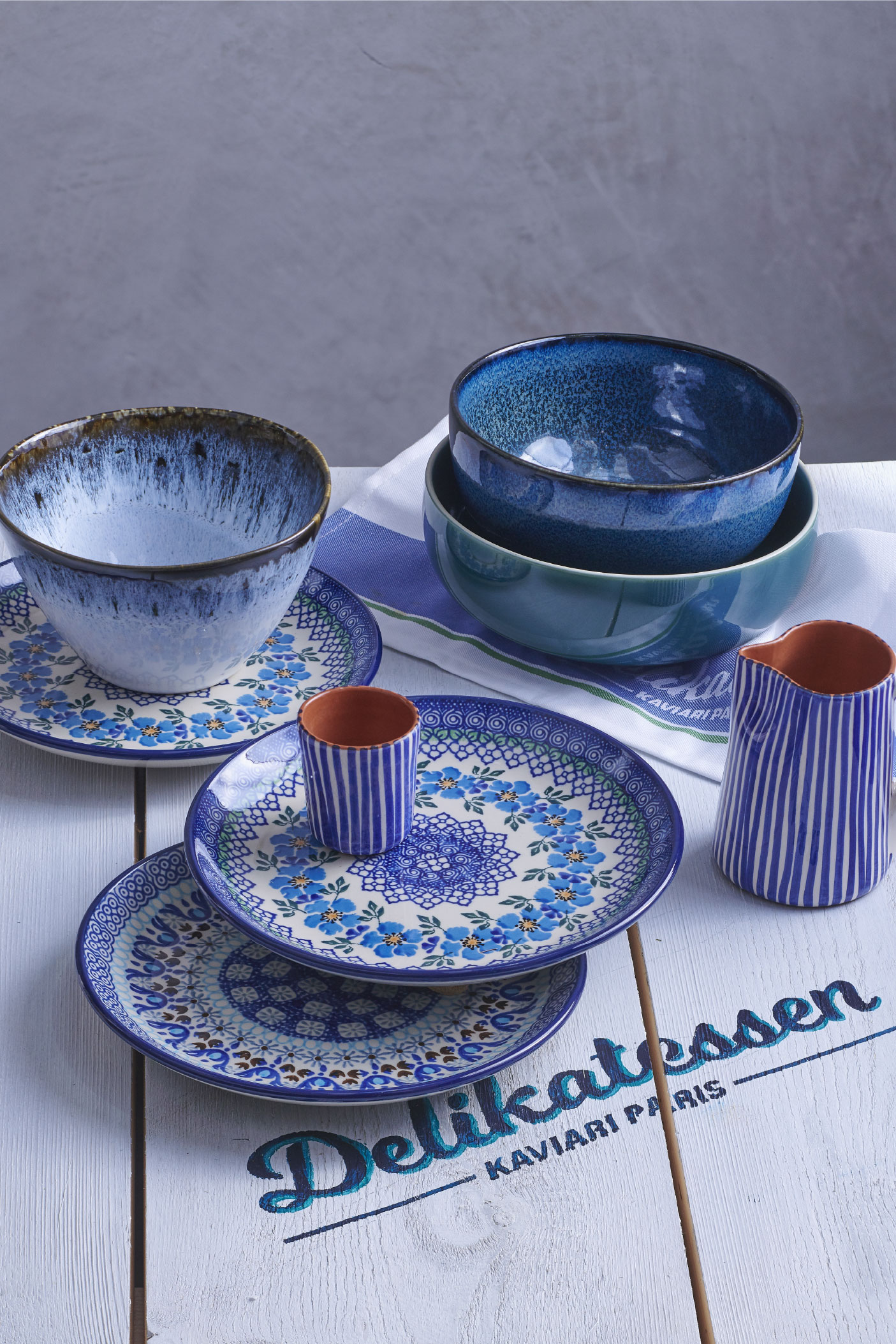 Photos @Nicolas, ©Daniel Moulinet - Textes ©Kaviari Delikatessen